Hello everyone! This weekend I have had an amazing time picking out some books for myself and adding them to my growing collection. Just going to show you guys some of the books I picked up, and if you by chance picked up any this weekend, what did you have to opportunity of picking up? Let me know in the comments!
Kiss Me In Paris – Catherine Rider
I saw this in Barnes & Noble, thought it looked very cute and romancey, so I decided to pick it up and I'm almost halfway through it. I'm enjoying it so far, and I hope to finish it early this week.
A Totally Awkward Love Story – Tom Ellen & Lucy Ivison
Another pick from Barnes & Noble. Just another one that looked cute, kind of fit into my romance/ya mood. I don't know when I will start this, but sometime this month hopefully.
As She Fades – Abbi Glines
If you guys didn't know, I am in loveeee with Abbi Glines as an author. Her books are my guilty pleasure, if that's what we would call it. Her books don't really go to into depth, they don't tackle super heavy topics, they are just lighthearted southern romance books. I love them, I will usually pick her books up when I have been in a severe reading mood, and need something lighthearted to try and get out of it.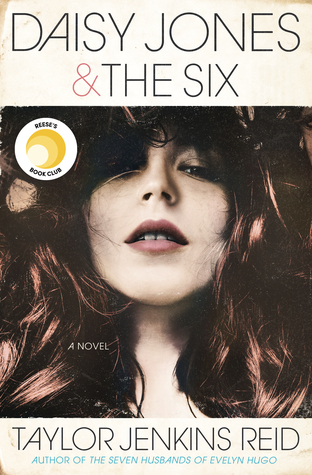 Daisy Jones & The Six – Taylor Jenkins Reid
OKAY, so I was kind of against buying this book because of the price. I mean… $30 for a book? It seemed ridiculous to me. My library wasn't carrying it and I would have had to wait 6 months until I would be able to borrow the ebook. I was going to buy it at Barnes & Noble, but it just was not worth it for me. Then, I went to BJ's, and I found this gem. I was originally looking for My Lovely Wife, but they didn't have it. I happened to notice the Reese's Book Club sticker under a stack of books. When I lifted up that pile of books, I couldn't believe my eyes. Daisy Jones & The Six was just $15 instead of $30! What an amazing deal! I was so happy with this find and I CAN NOT WAIT until I dive into it, most likely later on this week.