Guys, I can't believe it is just about May already. It's crazy to me. It's finally May, and man oh man, I have been waiting for this month to finally arrive! This whole month for me is going to be me basically crying because the Caraval series is coming to an end. Finale is one of the many books that comes out this month, and when I say many, I mean MANY. So since there's a lot of ground to cover, let's just jump right in shall we?
Finale (Caraval #3) – Stephanie Garber (May 7th)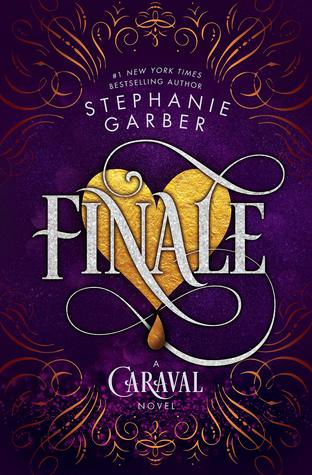 FINALLY! I am so ready, I am just so excited. You will guarantee 100% I will be right there at 10 am purchasing this book on May 7th! I'm sad to see it end, but I am really excited for this book.
Welcome, welcome to Caraval…all games must come to an end.
It's been two months since the last Caraval concluded, two months since the Fates have been freed from an enchanted deck of cards, two months since Tella has seen Legend, and two months since Legend claimed the empire's throne as his own. Now, Legend is preparing for his official coronation and Tella is determined to stop it. She believes her own mother, who still remains in an enchanted sleep, is the rightful heir to the throne.
Meanwhile, Scarlett has started a game of her own. She's challenged Julian and her former fiancé, Count Nicolas d'Arcy, to a competition where the winner will receive her hand in marriage. Finaly, Scarlett feels as if she is in complete control over her life and future. She is unaware that her mother's past has put her in the greatest danger of all.
Caraval is over, but perhaps the greatest game of all has begun―with lives, empires, and hearts all at stake. There are no spectators this time: only those who will win…and those who will lose everything. . .
---
Romanov – Nadine Brandes (May 7th)
I read Romanov early, thanks to NetGalley.. and easily right now has to be my favorite so far I have read in 2019. Great story, I loved it, I'm sure a lot of you will too.
The history books say I died.
They don't know the half of it.
Anastasia "Nastya" Romanov was given a single mission: to smuggle an ancient spell into her suitcase on her way to exile in Siberia. It might be her family's only salvation. But the leader of the Bolshevik army is after them . . . and he's hunted Romanov before.
Nastya's only chances of survival are to either release the spell, and deal with the consequences, or enlist help from Zash, the handsome soldier who doesn't act like the average Bolshevik. Nastya's never dabbled in magic before, but it doesn't frighten her as much as her growing attraction for Zash. She likes him. She thinks he might even like her . . .
That is, until she's on one side of a firing squad . . . and he's on the other.
---
Kingsbane (Empirium #2) – Claire Legrand (May 21st)
Rielle Dardenne has been anointed Sun Queen, but her trials are far from over. The Gate keeping the angels at bay is falling. To repair it, Rielle must collect the seven hidden castings of the saints. Meanwhile, to help her prince and love Audric protect Celdaria, Rielle must spy on the angel Corien—but his promises of freedom and power may prove too tempting to resist.
Centuries later, Eliana Ferracora grapples with her new reality: She is the Sun Queen, humanity's long-awaited savior. But fear of corruption—fear of becoming another Rielle—keeps Eliana's power dangerous and unpredictable. Hunted by all, racing against time to save her dying friend Navi, Eliana must decide how to wear a crown she never wanted—by embracing her mother's power, or rejecting it forever.
---
Again, But Better – Christine Riccio (May 7th)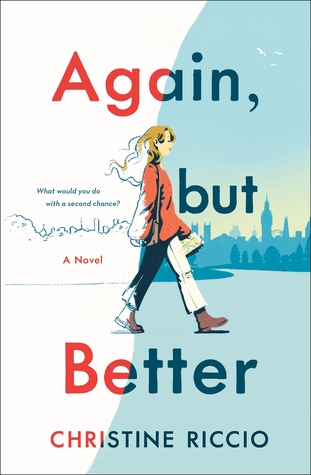 Shane has been doing college all wrong. Pre-med, stellar grades, and happy parents…sounds ideal—but Shane's made zero friends, goes home every weekend, and romance…what's that? 
Her life has been dorm, dining hall, class, repeat. Time's a ticking, and she needs a change—there's nothing like moving to a new country to really mix things up. Shane signs up for a semester abroad in London. She's going to right all her college mistakes: make friends, pursue boys, and find adventure! 
Easier said than done. She is soon faced with the complicated realities of living outside her bubble, and when self-doubt sneaks in, her new life starts to fall apart. 
Shane comes to find that, with the right amount of courage and determination one can conquer anything. Throw in some fate and a touch of magic—the possibilities are endless.
---
Aurora Cycle (The Aurora Cycle #1) – Jay Kristoff, Amie Kaufman (May 7th)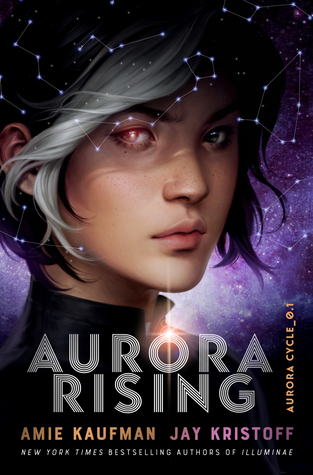 The year is 2380, and the graduating cadets of Aurora Academy are being assigned their first missions. Star pupil Tyler Jones is ready to recruit the squad of his dreams, but his own boneheaded heroism sees him stuck with the dregs nobody else in the Academy would touch…
A cocky diplomat with a black belt in sarcasm
A sociopath scientist with a fondness for shooting her bunkmates
A smart-ass techwiz with the galaxy's biggest chip on his shoulder
An alien warrior with anger management issues
A tomboy pilot who's totally not into him, in case you were wondering
And Ty's squad isn't even his biggest problem—that'd be Aurora Jie-Lin O'Malley, the girl he's just rescued from interdimensional space. Trapped in cryo-sleep for two centuries, Auri is a girl out of time and out of her depth. But she could be the catalyst that starts a war millions of years in the making, and Tyler's squad of losers, discipline-cases and misfits might just be the last hope for the entire galaxy.
---
There's Something About Sweetie – Sandhya Menon (May 14th)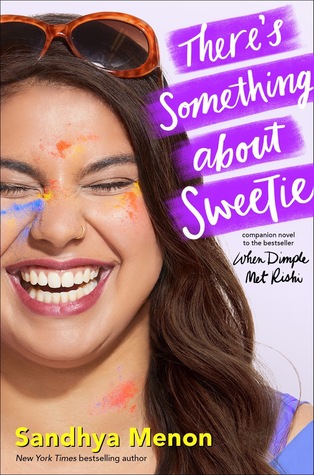 Ashish Patel didn't know love could be so…sucky. After he's dumped by his ex-girlfriend, his mojo goes AWOL. Even worse, his parents are annoyingly, smugly confident they could find him a better match. So, in a moment of weakness, Ash challenges them to set him up.
The Patels insist that Ashish date an Indian-American girl—under contract. Per subclause 1(a), he'll be taking his date on "fun" excursions like visiting the Hindu temple and his eccentric Gita Auntie. Kill him now. How is this ever going to work?
Sweetie Nair is many things: a formidable track athlete who can outrun most people in California, a loyal friend, a shower-singing champion. Oh, and she's also fat. To Sweetie's traditional parents, this last detail is the kiss of death.
Sweetie loves her parents, but she's so tired of being told she's lacking because she's fat. She decides it's time to kick off the Sassy Sweetie Project, where she'll show the world (and herself) what she's really made of.
Ashish and Sweetie both have something to prove. But with each date they realize there's an unexpected magic growing between them. Can they find their true selves without losing each other?
---
Red, White, and Royal Blue – Casey McQuiston (May 14th)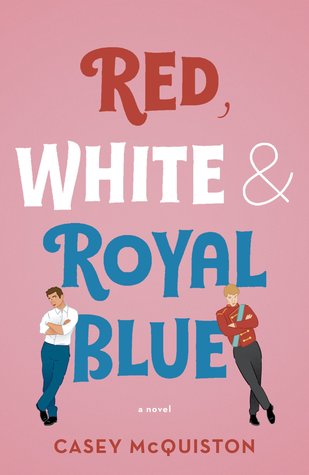 A big-hearted romantic comedy in which First Son Alex falls in love with Prince Henry of Wales after an incident of international proportions forces them to pretend to be best friends…
First Son Alex Claremont-Diaz is the closest thing to a prince this side of the Atlantic. With his intrepid sister and the Veep's genius granddaughter, they're the White House Trio, a beautiful millennial marketing strategy for his mother, President Ellen Claremont. International socialite duties do have downsides—namely, when photos of a confrontation with his longtime nemesis Prince Henry at a royal wedding leak to the tabloids and threaten American/British relations.
The plan for damage control: staging a fake friendship between the First Son and the Prince. Alex is busy enough handling his mother's bloodthirsty opponents and his own political ambitions without an uptight royal slowing him down. But beneath Henry's Prince Charming veneer, there's a soft-hearted eccentric with a dry sense of humor and more than one ghost haunting him. 
As President Claremont kicks off her reelection bid, Alex finds himself hurtling into a secret relationship with Henry that could derail the campaign and upend two nations. And Henry throws everything into question for Alex, an impulsive, charming guy who thought he knew everything: What is worth the sacrifice? How do you do all the good you can do? And, most importantly, how will history remember you?