Hello everyone, it's time for another Top Ten Tuesday!
This was an idea created by The Broke and the Bookish in June of 2010 and moved to That Artsy Reader Girl in 2018. It was born of a love of lists, a love of books, and a desire to bring bookish friends together.
The rules basically go a little like this:
Jana creates a new topic every Tuesday to make your list, and you create your own Top Ten (or three, or five, or twenty, however many you choose!)
Link back your posts to That Artsy Reader Girl so when others read your post, they'll know where to go to get more info about future upcoming topics.
There is a linky widget on Jana's Top Ten Tuesday post so other's can see your post as well as you being able to check out everyone else's! So definitely leave your links!
Don't be afraid to add your own twist to it!
This week's topic: Book's You Need to Read Before Watching the Movie
---
(1) Harry Potter Series – J.K. Rowling
I have only read the first 4, but I definitely think people need to read these books first before watching the movie. The book's are 100% way better than the movies.
(2) Pretty Little Liars Series – Sara Shepard
Yes, this is a tv series, but I wanted to include this because I really loved this series, and when the tv show came out initially it was going off of the books and was great. Then like 3 seasons they started to really decline in following along with the story and I gave up with the series. Also, this series has 21 books. 21. I stopped at like 8, but definitely if your going to start the tv show, read books 1-4 first! Trust me on this one.
(3) To All The Boys I've Loved Before – Jenny Han
Loved the book, loved the movie. I don't think I would have loved the movie as much if I didn't read the book. I hope to finish the series this year. Fingers crossed!
(4) The Fault In Our Stars – John Green
Soooo, I'm guilty of watching the movie before reading the book.. but I so wish I didn't! When I saw this movie, I like didn't shed a tear. I don't usually cry at movies, I just know its a movie and it doesn't really make me emotional. My family has called me heartless for years because I never cried at emotional movies that make everyone else cry. Only movie that ever came close for me was A Star Is Born, and yet there were no tears. BUT, this book! I was balling. I remember I was like just about to finish this book while at my brother's little league game and I had to wear sunglasses I was tearing up so bad. I sat at the top of the bleachers in the corner, reading and crying. Book 100% better than the movie.
(5) Fifty Shades of Grey Series – E.L. James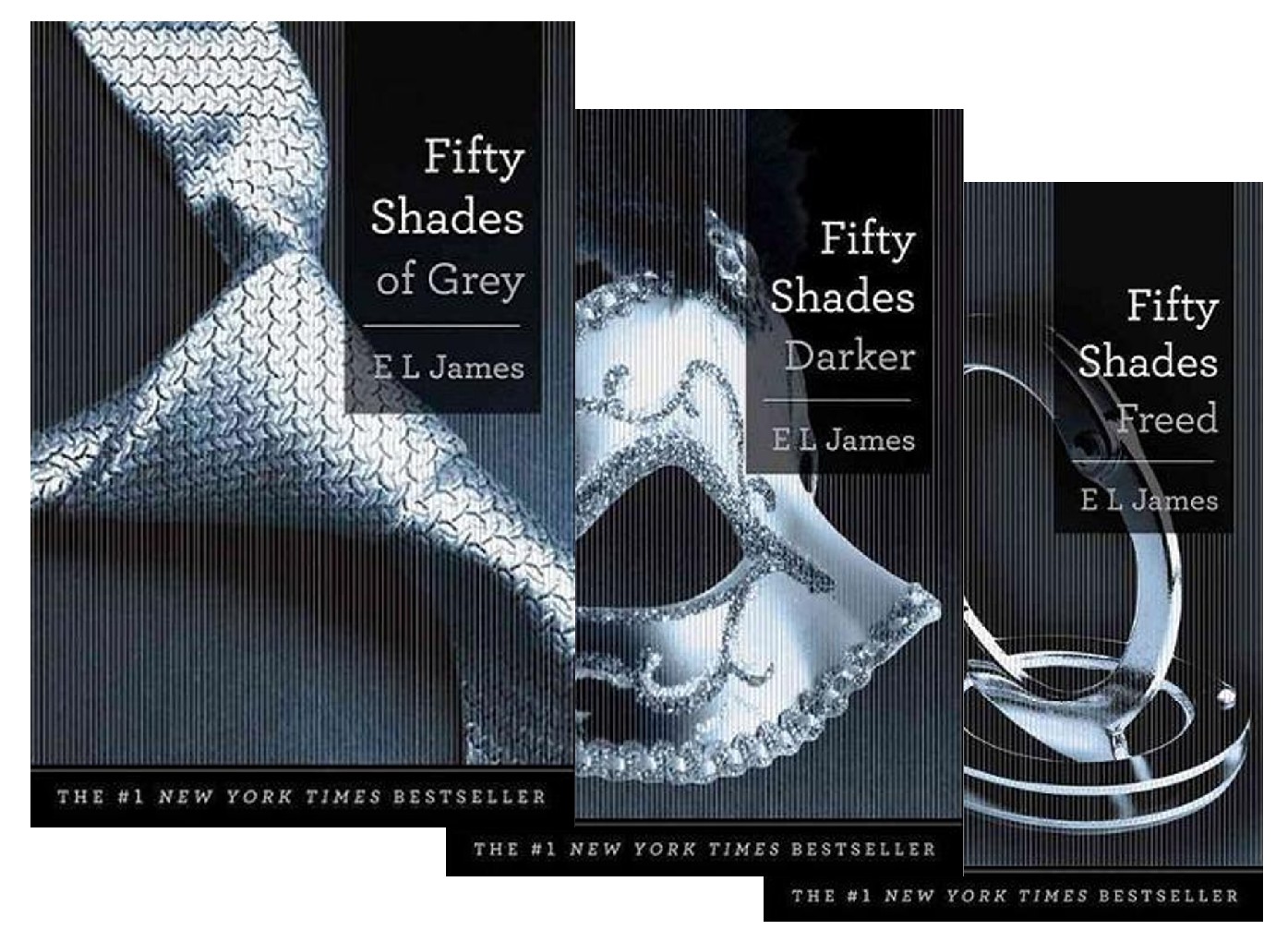 YES BOOK COMMUNITY, I have read this series. I'm not even going to lie, I loved it. SOMETIMES, you have to appreciate dark, over the top, romantic trashy books. Maybe not the best written, but I read the whole series within like 4 days I think? All I know is I turned 18 and my aunt let me borrow her copies, I read it and I loved them. The movies? Ehh, the second movie is wonderful, movie one and three though? Ehh. Just read these books, if you aren't too sensitive about the content of course.
---
What books do you think I forgot on this list?