Goodbye June, Hello July!
It's feeling like summer guys, and with that feeling comes my total contemporary mood. July's releases look really promising this year, so let's get right to it!
---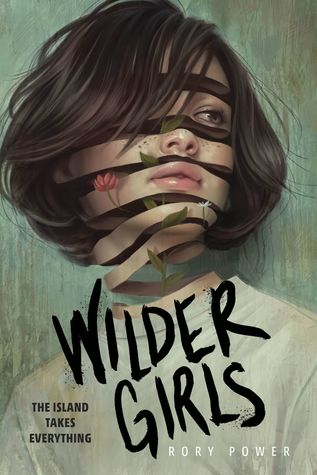 Wilder Girls – Rory Power (July 9)
It's been eighteen months since the Raxter School for Girls was put under quarantine. Since the Tox hit and pulled Hetty's life out from under her.
It started slow. First the teachers died one by one. Then it began to infect the students, turning their bodies strange and foreign. Now, cut off from the rest of the world and left to fend for themselves on their island home, the girls don't dare wander outside the school's fence, where the Tox has made the woods wild and dangerous. They wait for the cure they were promised as the Tox seeps into everything.
But when Byatt goes missing, Hetty will do anything to find her, even if it means breaking quarantine and braving the horrors that lie beyond the fence. And when she does, Hetty learns that there's more to their story, to their life at Raxter, than she could have ever thought true.
How to Hack A Heartbreak – Kristin Rockaway (July 30)
By day, Mel Strickland is an underemployed helpdesk tech at a startup incubator, Hatch, where she helps entitled brogrammers–"Hatchlings"–who can't even fix their own laptops, but are apparently the next wave of startup geniuses. And by night, she goes on bad dates with misbehaving dudes she's matched with on the ubiquitous dating app, Fluttr.
But after one dick pic too many, Mel has had it. Using her brilliant coding skills, she designs an app of her own, one that allows users to log harrassers and abusers in online dating space. It's called JerkAlert, and it goes viral overnight.
Mel is suddenly in way over her head. Worse still, her almost-boyfriend, the dreamy Alex Hernandez–the only non-douchey guy at Hatch–has no idea she's the brains behind the app. Soon, Mel is faced with a terrible choice: one that could destroy her career, love life, and friendships, or change her life forever.
The Bookish Life of Nina Hill – Abbi Waxman (July 9)
The only child of a single mother, Nina has her life just as she wants it: a job in a bookstore, a kick-butt trivia team, a world-class planner and a cat named Phil. If she sometimes suspects there might be more to life than reading, she just shrugs and picks up a new book.
When the father Nina never knew existed suddenly dies, leaving behind innumerable sisters, brothers, nieces, and nephews, Nina is horrified. They all live close by! They're all–or mostly all–excited to meet her! She'll have to Speak. To. Strangers. It's a disaster! And as if that wasn't enough, Tom, her trivia nemesis, has turned out to be cute, funny, and deeply interested in getting to know her. Doesn't he realize what a terrible idea that is?
Nina considers her options.
1. Completely change her name and appearance. (Too drastic, plus she likes her hair.)
2. Flee to a deserted island. (Hard pass, see: coffee).
3. Hide in a corner of her apartment and rock back and forth. (Already doing it.)
It's time for Nina to come out of her comfortable shell, but she isn't convinced real life could ever live up to fiction. It's going to take a brand-new family, a persistent suitor, and the combined effects of ice cream and trivia to make her turn her own fresh page.
That's What Frenemies Are For – Sophie Littlefield, Lauren Gershell (July 30)
Julia Summers seems to have it all: a Fifth Avenue apartment, a successful husband, and two adorable children attending the best private school in the city. She relishes wielding influence over her well-heeled girlfriends . . . but her star appears to be fading. That's why, when stranded in Manhattan for the summer as the entire Upper East Side flees to the Hamptons, Julia is on the hunt for the next big thing–the hot, new fad that will put her back on top.
Enter Flame, the new elite fitness craze. Seductive and transformative, Flame is exactly what Julia needs–and demure, naïve instructor Tatum is her ticket in. Turning Tatum from giggly blonde to trendy guru proves hard work. Yet Julia's triumphant comeback at summer's end doesn't quite go as planned, and when things suddenly get ugly–and even deadly–she realizes she may have been in way over her head. And Tatum, waiting in the wings, begins to grasp just how much power her newfound stardom holds . . .
Then, with Julia's life already spiraling out of control, her husband is arrested for fraud and bribery. As her so-called friends turn their backs on her, and Tatum pursues her own agenda, Julia is forced to rethink everything she knew about her world to reclaim her perfect life.
But does she even want it back?
Truly Madly Royally – Debbie Rigaud (July 30)
Fiercely independent and smart, Zora Emerson wants to change the world. She's excited to be attending a prestigious summer program, even if she feels out of place among her privileged, mostly white classmates. So she's definitely not expecting to feel a connection to Owen, who's an actual prince of an island off the coast of England. But Owen is funny, charming…and undeniably cute. Zora can't ignore the chemistry between them. When Owen invites Zora to be his date at his big brother's big royal wedding, Zora is suddenly thrust into the spotlight, along with her family and friends. Everyone is talking about her, in real life and online, and while Owen is used to the scrutiny, Zora's not sure it's something she can live with. Can she maintain her sense of self while moving between two very different worlds? And can her feelings for Owen survive and thrive in the midst of the crazy? Find out in this charming romantic comedy that's like The Princess Diaries for a new generation.
---