Hello everyone and it's time for another Top Ten Tuesday! I'm really loving this meme become apart of my weekly posting routine, it's awesome and the topics are fantastic! This week I got to play around with what I wanted to talk about relating to characters in books, so I figured I would do this post about some of my favorite characters in books I have read.
This was an idea created by The Broke and the Bookish in June of 2010 and moved to That Artsy Reader Girl in 2018. It was born of a love of lists, a love of books, and a desire to bring bookish friends together.
The rules basically go a little like this:
Jana creates a new topic every Tuesday to make your list, and you create your own Top Ten (or three, or five, or twenty, however many you choose!)
Link back your posts to That Artsy Reader Girl so when others read your post, they'll know where to go to get more info about future upcoming topics.
There is a linky widget on Jana's Top Ten Tuesday post so other's can see your post as well as you being able to check out everyone else's! So definitely leave your links!
Don't be afraid to add your own twist to it!
This week's topic: My Favorite Characters in Books
---
(1) Ace from Fumbled (Playbook #2) by Alexa Martin
Ace was the son of our two main characters in this book, and although he was 9, he was one of the best characters in the series so far. He was funny and brought more of a lighthearted feel to the book that really enhanced the family values feeling. He was cute, brace, and hilarious. I enjoyed every scene he was in throughout the book.
(2) Hagrid from the Harry Potter Series by J.K. Rowling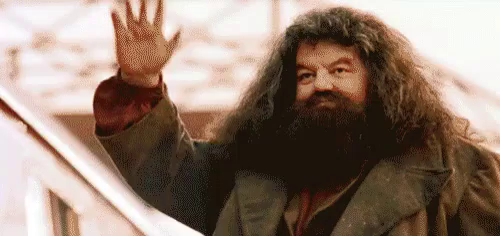 I loved Hagrid in the books that I have read so far. Although I love Hermoine, Hagrid takes the cake throughout this series. I can't wait to read the rest of the series so I can hopefully get more of Hagrid.
(3) Camila Dunne from Daisy Jones & The Six by Taylor Jenkins Reid
I was 100% team Camila from the second I first read her part in the book. I knew eventually that Reid would try and make Billy and Daisy a thing (which I hated that btw, still gave the book a 5 stars but still..) I loved Camila's character, her family values and the amount of love she had for Billy even when he didn't deserve it a lot of times. Love her character so much!
(4) Nastya Romanov from Romanov by Nadine Brandes
I loved Nastya so much in this book. She is brave, courageous, has a ton of personality, and I honestly loved following her on her intense adventure. Brande's writing made this book great, and she wrote Natsya so well, a masterpiece.
(5) Donatella Dragna from Caraval Series by Stephanie Garber
Of course had to include my favorite series! Donatella or 'Tella is one of my favorite characters of all time. I loved Legendary, and reading from her perspective helped the story even more. I love all the characters in this series, but she definitely takes the win as my favorite.
---