Hello everyone! Today is an exciting post since we are now in October and I'm feeling Halloween vibes as expected. If there is one thing I love the most, it's a good villain. This list will have a few book references, expect me doing the most with Disney villain references, and I'll throw in a few misc. ones too. Let's dive into the list of my favorite villains… of all time.
---
(7) Nova Artino (Nightmare) from the Renegades series by Marissa Meyer
(6) Hades – Hercules
One of the most hilarious villains ever, Hades. He had to make the list and we are so very glad he did.
(5) Ursula – The Little Mermaid
One of my favorite Disney movies of all time, and one of the most iconic villains included in this list… Ursula. Even at 21 years old that scene where she like comes out of the water at like 200 ft. scares the crap out of me, but I love it. She's hilarious, and I feel like if people just gave Ursula a chance they'd see she's not that horrible. Just sayin.
(4) Jacks (Prince of Hearts) – Caraval Books #2 & #3
Yes… one of my favorite villains in a book. I honestly favored Jacks the entire time through this trilogy. I really hoped he would end up with Tella butttt with all villains, they usually don't win. I need a book about Jacks, Stephanie Garber, make it happen.
(3) The Evil Queen – Fairest of All: A Tale of The Wicked Queen & Snow White & The Seven Dwarves
Both a Disney and book referenced character, yes… this character is one of the best I've read. Villain wise and character wise, don't get it twisted. Honestly, if this is the real backstory behind this villain which was very detailed in this book, I don't blame her for being evil. She deserved to be evil! I read the book in like 3 hours, which is quick for me and ugh, I actually really want to read it again… and I never re-read so that should tell you how much I loved her character so much!
(2) Kylo Ren – Star Wars (Ep. 7, 8, & 9)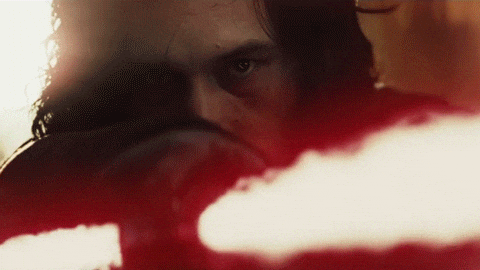 Hi, unpopular opinion queen here. Uhh yeah, BEST villain in my eyes. One, he's got a little more personality than any of the other ones did and like… look at him. ALSO, I love when they are like constantly leaning from good to bad, but then at the perfect moment where you think they'll turn good.. they just DON'T! I love Kylo Ren, honestly if you know me personally, you know how much I love him.
(1) Maleficent – Sleeping Beauty
Finally.. my number one favorite is Maleficent. Again, if you know me personally you know she is my favorite and possibly one of my favorite characters of all time. I have a pair of Mickey ears where they actually have maleficent horns attached to them and a Christmas ornament. Pure dedication. She is honest to god the definition of BAD ASS. I mean cmon.. she turned into a freaking dragon! She has a crow as an evil pet and her voice… it literally gives me chills.
---