I am not ashamed my friends! I am totally not ashamed to write this post!
I know there are some of you out there that hear about hyped up books, I know there are people out there telling you 'OMG YOU NEED TO READ THIS' over and over again, and you just DON'T want to. Ladies and Gentleman, that is my life everyday lol. I love it when people recommend me books that they think I will love, and honestly I have learned about some of my favorite authors and favorite books through these recommendations… but I have to admit, there are a few books I see either really hyped up or recommended to me that I just have zero interest in. Let's get into a list of popular books I have no interest reading and probably never will.
---
(1) Six of Crows series by Leigh Bardugo
I have literally no interest in this series. They are so hyped to the point I haven't even read them and they just annoy the crap out of me. It's great that so many people love it and I'm happy people really love it… but UGH I need to move on from this series and seeing it literally everywhere.
(2) Any Cassandra Clare book
Not that I have a problem with her as a person, it's just her books don't apply to the kind of reader I am. I never had an interest in her books, and I know I will not be able to hold my attention long enough to read all of them even if I did like them.
(3) Twilight series by Stephanie Meyer
Yes, I do have the first book on my TBR… but if I ever do get to that first book, I don't think I'll ever finish the series. 7th grade me might have really liked this series, but now? Ehh. I think my 21 year old self is past the prime age intended for this series.
(4) Vampire Academy series by Richelle Mead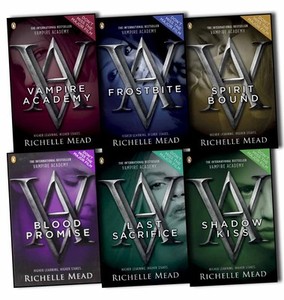 Yeah, no. No interest. Plus this series has mixed reactions anyways so yeah.
(5) Becoming by Michelle Obama
I actually own this book. I got it last Christmas from my parents and I even ASKED for it. So what happened? I read the first 5 pages just to kind of preview it and I just can't. I'm pretty sure this book would get super interesting for me since I LOVE the Obama's, but it just hasn't been of interest to me and I thought at some point this year I would read it and get to it but it just hasn't happened to me.
(6) Pretty Little Liars series – Sara Shepard
I started this series… but oh my god you'd have to pay me money to finish it. I can't. There's 20 books in the series now. Like I think I reached book 10 maybe and just lost interest. The girls grew up, they are just no longer interesting and it just got to the point where the books felt just like a giant money grab.
---
Well that's my list. Let me know which books you guys can just NOT get into, and maybe even tell me if you disagree with some on this list. See you next time guys!
---