Hey everyone! Today I am in Disney! So exciting right? I have been looking forward to this trip FOREVER, and it is finally here!
I know this blog is mostly a book blog, but I wanted to start introducing some Disney themed posts to this blog as well. Other than books, Disney is a huge part of my life. The films, the parks, the history, I love everything Disney. So, since I am here today in the most magical place on earth, I figured we kick off my Disney travel blogging with a list of my favorite/must-do rides in Walt Disney World!
*DISCLAIMER* If one of your favorite rides are not listed on this list, I am not forgetting, I am not bashing your favorite ride, your personal favorite just doesn't go on MY PERSONAL LIST. I would love to hear what some of your favorite rides are in the comments though! So feel free to comment away! Just don't take it so personally.
Let's get into the post!
---
(1) The Mountains (Space, Thunder & Splash)
These first 3 mountains are the first on my list. These are the 3 iconic rides in the Magic Kingdom. They are Space Mountain, Thunder Mountain, and Splash Mountain. I feel like whenever I plan on going to Magic Kingdom, or really Disney in general, these 3 are the first rides I think of that I absolutely want to do on my Disney vacation. If I had to rank the three I would definitely rank them as (1) Splash (2) Thunder and (3) Space. All three are incredibly well themed and a definite must-do for ANYONE attending Walt Disney World, whether it's a once in a lifetime trip, or your yearly visit.
(2) Frozen Ever After
Now I am not a huge fan of Frozen, it's actually one of my least favorite Disney movies… but this ride is pure magic. It is gorgeous, entertaining, just pure perfection throughout the entire ride. You basically are taken through the scenes of the original Frozen movie and honestly, I think it says a lot if I don't really care for the movie, yet the ride is an absolute must-do for me. Also, the animatronics are ridiculously spectacular as well.
(3) Expedition Everest
Yes, another mountain. Mount Everest is actually in Disney's Animal Kingdom and it is one of the best not just in the entire Animal Kingdom park, but possibly on the entire Walt Disney World property. Mount Everest takes you through the story of Everest and the tales of the yeti. Who knows, you might just see him on the ride too… maybe even destroying the tracks!
(4) Rise of the Resistance
Although it may be brand new, this ride has already taken Walt Disney World fans by storm. I am so excited to be able to do it this week as it is quickly becoming one of the most popular rides/attractions in Walt Disney World as we speak! I won't spoil the ride for anyone I promise! Unless you want to be spoiled.. then maybe I will do just that!
(5) Peter Pan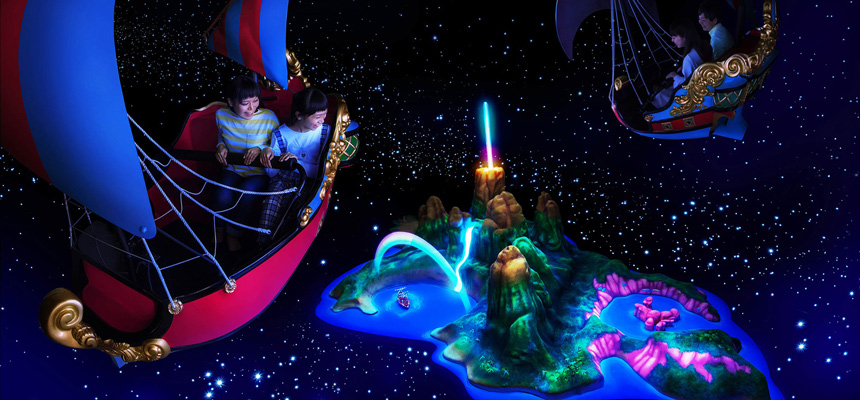 Peter Pan is one of the most ICONIC rides in Magic Kingdom. The waits are always extremely long, especially for such a short ride, but it's your classic Disney Dark ride. You board Captain Hook's ship and sail over London/Neverland to see all of your favorite characters/scenes from the classic movie. I haven't done this ride in a long time, but when I have done it was easily one of my favorites.
(6) Spaceship Earth
Spaceship Earth is another iconic ride, but in Epcot. This ride is the ride that basically takes you up into the 'golf ball' that is the Epcot Ball. I love the ride, unfortunately they are taking this ride away for a total of 2 YEARS to do some major renovations. I think renovations are definitely needed, but I'm sad to see it go for such a long time.
(7) Kilimanjaro Safari
YES! One of the best rides at Animal Kingdom besides Expedition Everest is the safari! You ride around in a truck through a really large area to see a bunch of animals and every single time you go on this ride, you can see a different animal. This ride is an absolute must-do for anyone and every one.
---
So that's my list guys! Those are my absolute must-do rides at Walt Disney World! Let me know in the comments some of your favorite rides from Walt Disney World.
---