Hello everyone and Happy Wednesday! I am officially working from home now, which is great. It means I can finally work and blog/ schedule posts until my heart is full again. I have been getting A LOT of reading done so far this month and I can definitely tell a difference in my mood. I am feeling happier and more alive now that I am actually in the mood to read. I've been reading outside in the sun, taking it down by the water and reading while my brother goes fishing (we actually caught a catfish yesterday which was super exciting, and of course released it back into the water), but I want to keep up this amazing feeling by reading as much as I can.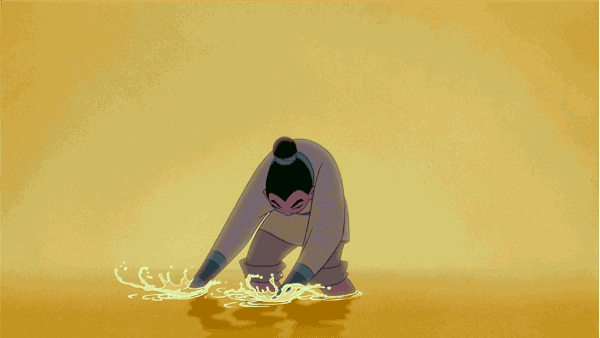 Another scary note is that I have actually been sticking to my TBR? Who would've thought I would actually be successful with a TBR for once. So far I have read 3 of the books off of my TBR I posted on Saturday, and we are only on day 8! Ugh, progress people! I'm so happy to finally see some progress!
Now, it's time for WWW Wednesday! This book meme is hosted over at Sam's Taking On A World of Words page! Just answer the 3 questions below every Wednesday, and feel free to post your answers in the comments and of course check out the other participants and see what else they are reading for the week. The questions are:
What are you currently reading?
What have you finished reading?
What will you read next?
So let's get onto the post!
What are you currently reading?
💜 Loveboat, Taipei (Loveboat, Taipei #2) by Abigail Hing Wen – I have the audiobook for this one, so I will be very happy to get to reading this one. I have had a hold on this for probably about a month, and now it's finally mine for two weeks to dive into! This book wasn't actually on my TBR, but I don't want to return it and then not be able to read it for another 6-8 weeks. I am sure we can make room for this book this month. I hope to read this today while playing Animal Crossing.
💜 Love & Luck (Love & Gelato #2) by Jenna Evans Welch – I read Love & Gelato back in 2018 and am just finally now getting to this one. I'm about 57 pages in, but still really enjoying myself and having fun reading it so far. Addie is definitely starting to turn out to be a character I will probably love, same way I loved Lina from book one.
What have you finished reading?
💜 The Kingdom by Jess Rothenberg – I completely devoured this book in 2 days. I became obsessed and I am just absolutely in love with everything about this book. The characters, the dark and creepy turns it was taking. Just an insane story that I pray will have a sequel or something! Just so I can dive back into this theme park again. ⭐⭐⭐⭐⭐/5
💜 Sabrina the Teenage Witch by Kelly Thompson, Veronica Fish – This was an incredibly cute book, and I am super happy that I was able to get to it. Also, really glad I put it on my TBR for motivational reading purposes. Also, I really love Sabrina and Harvey together. ⭐⭐⭐⭐⭐/5
What will you read next?
💜 The Two Lives of Lydia Bird by Josie Silver – I really want to get to this one! I read the first 30 pages and I can already tell it's going to totally break my heart. I have a feeling this is one I will be getting to very soon.
💜 Laura Dean Keeps Breaking Up With Me by Mariko Tamaki – I just put a hold on this from my library and it says I should have it in less than two weeks which basically means any day now. Hopefully I can get to this since I have been hearing SO many good things about it.
What do you guys plan on reading this week? Have you read any of these books? What did you think? Happy reading everyone, and remember… STAY HOME! ♡